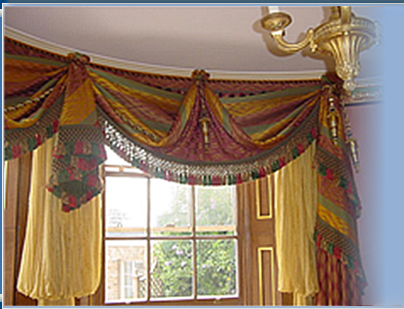 A WORD ABOUT WINDOW TREATMENTS


Whether you are decorating a single room or designing a large facility, window treatments are vital to helping you create the look and functionality you desire. Whatever you envision for your windows, you can depend on Erwin & Associates for the highest quality craftsmanship, installation and service.

ERWIN AND ASSOCIATES
Erwin & Associates is led by a management team with more than 50 years of combined experience in the commercial window treatment industry. Our expertise and knowledge of window design options are reflected in the variety of products we offer; many of which are manufactured by the company's own craftspeople. Erwin & Associates strives to understand its clients' needs and provides specialized solutions to meet any design specifications. Architects, designers and institutional clients nationwide rely on Erwin & Associates for unmatched service in the manufacture and installation of superior window treatments.