THE PERFECT SOLUTION
Our premier window treatment solution, Glass 'n' Blinds is designed to provide optimal sound transmissions, energy control, air infiltration and light control. Glass 'n' Blinds is also constructed specifically for cleanliness and infection control. Preventing the spread of dust, dirt and germs, it's the perfect solution for healthcare facilities.
EXCLUSIVE MANUFACTURER
Manufactured exclusively by Erwin & Associates, Glass 'n' Blinds can be installed during construction or retrofitted and installed directly inside an existing structure. The singular installation system will achieve a seamless appearance for your window space. Choose from our standard pallete of colors or let us custom create colors to match your decor or existing window frames.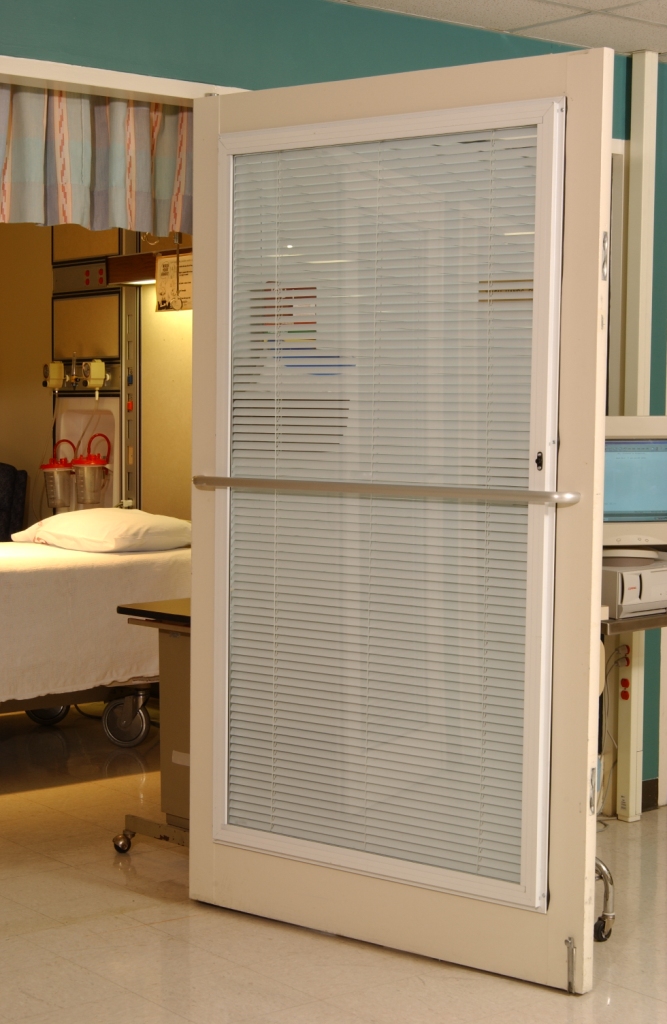 Glass-n-Blinds at UAB Hospital